Dear Parents, Children and all Visitors,
May I greet you on behalf of myself, governors and the whole staff to your school.
Here at St. John Bosco Catholic Primary School we welcome the partnership of Parish, Home and School; we work extremely hard to create a community spirit and we very much hope you will choose to become part of it.
We are a highly regarded Catholic primary school. In our most recent Ofsted inspection we were rated as Outstanding. We have high expectations of learning and behaviour for each pupil. We are very proud of our 'outstanding' judgement in our last Diocesan RE Inspection. We place clear emphasis on nurturing children's wider personal development as well as their academic well-being.
We are an inclusive school and through our curriculum we provide learning opportunities in the form of hands-on experience, visits and visitors to enrich children's understanding and broaden their knowledge. We offer a wide range of extra-curricular opportunities to recognise that a child's talents may not be academic.
We are a very caring community. Our Parents, the PTFA and our Governors are very supportive of the school, each other, and the links we have with St Michael`s and Holy Cross parishes. Collectively we work to ensure the best for our children.
As you have chosen a Catholic school for your child, you will understand the importance our religion holds for us all; it is this ethos which is so much part of this thriving catholic school. We look to our pupils to embrace the traditions of our school and live up to its high expectations.
We must all work very hard to enable our children achieve their full potential in everything they do – in their work, play and spiritual development.
St. John Bosco Catholic Primary School is a happy and lively place where we want everyone to feel at home and comfortable. You have a crucial role in making this happen and I hope you will become fully involved in all we do.
Yours sincerely
Mr Edward Masterson NLE
Executive Headteacher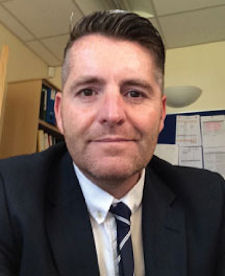 Mr Edward Masterson, Executive Head
We warmly welcome you to our school and look forward to a successful partnership between Home, School and Parish. We look forward to working with you throughout the year, building on existing links, by providing the best education possible for your child.
We pride ourselves that we are a small family community with a strong Christian ethos. We take tremendous pride in knowing all our children by their name and being committed to offering them the finest start to their education, where they can thrive in a safe, caring, welcoming and happy environment of mutual respect and a passion for learning.
Our vision remains rooted in our Mission Statement which is the foundation for all learning: 'Living, learning and growing in God's love.'
Being a fully inclusive school, we value every individual and the contributions they make. We want our children to experience the pleasure of achieving personal academic successes, linked to a strong sense of morality and fairness, based on the teachings of Jesus Christ within our Christian faith.
As a family school, our partnership with parents is of paramount important to us. We believe that children learn best when home, school and parish work together for their benefit. When starting school, children bring a rich tapestry of knowledge and understanding about the world around them, which they have already learnt from you, their parents – their first educators.
The curriculum we offer, is regularly reviewed to check that children have learned what was intended.  We ensure equality of access for all children, including providing rich experiences to complement the curriculum and life beyond school. We ensure an extensive music and sport provision and prioritise social and emotional development to build character. We are particularly proud of the extra-curricular opportunities that we offer our children which includes weekly clubs, regular sports fixtures and frequent trips which have previously involved taking children to watch professional sports matches at venues such as Wembley, Edgbaston Cricket Ground, Wasps Rugby Club, Twickenham, the Hawthorns to name just a few.
We also encourage children to take up varied leadership positions across the school, using their God given talents to support us in our mission. Children have a great sense of pride in their school environment.
We pride ourselves on a creative, dynamic and nurturing environment. Our practices prioritise mental health and social development. We are a buffer for vulnerable families before early help is available. We foster strong community links with other schools and our Parish, and provide both breakfast club and after school club provision for working families.
I feel privileged to serve the community of St John Bosco Catholic Primary School as Head of School and look forward to working with you during the years of your child's primary education. I would like to sincerely thank you in advance for the contribution that you will make to our school family.
Mrs Mandy Grubham
Head of School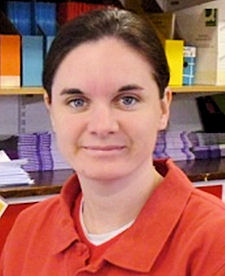 Mrs Mandy Grubham, Head of School