The Rainbow Room is our school's Nurture Room.
It is a child friendly room where we run interventions to support Social, Emotional and Mental Health (SEMH) needs.
This is a secure room where children can talk to adults and/or peer mentors about issues that are troubling them.
Children who experience SEMH usually have difficulties managing their emotions and behaviours; they often feel anxious, scared and misunderstood. They may also struggle to engage with learning and this may affect their progress within the classroom and relationships with children and their family.
Children with SEMH difficulties may experience a range of concerns that can impact on their wellbeing. Whilst teachers are trained to recognise certain triggers and support these concerns within the classroom environment, on occasion it may be necessary for children to receive more targeted intervention.
SEMH does not have to be a lifelong condition, with appropriate support children can move forward and live happy and successful lives. It is our duty as a school to recognise children with SEMH concerns and provide appropriate support in order to address their worries and to educate children on how to become resilient in coping and managing difficult situations.
As a school we offer a number of interventions to support SEMH, for example, Lego Therapy, Talkabout, 1:1 mentoring, peer-to-peer mentoring, nurture groups, music therapy, worry boxes and specialised mentoring support.
If you need more information about what we can offer, or if you have any questions please contact Mrs Briscoe or Mrs Lowings for further advice.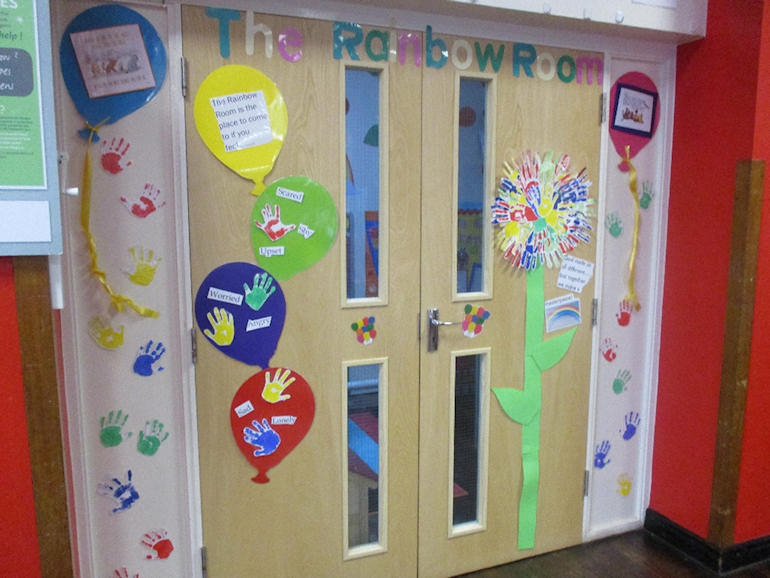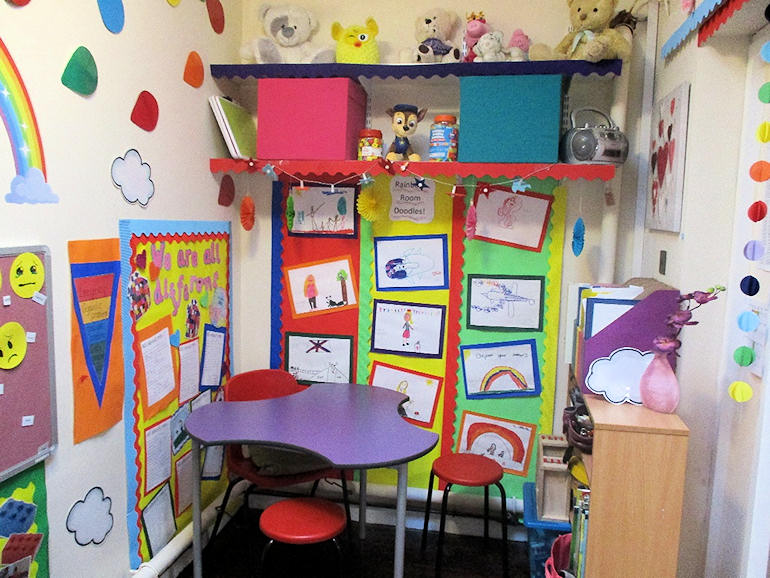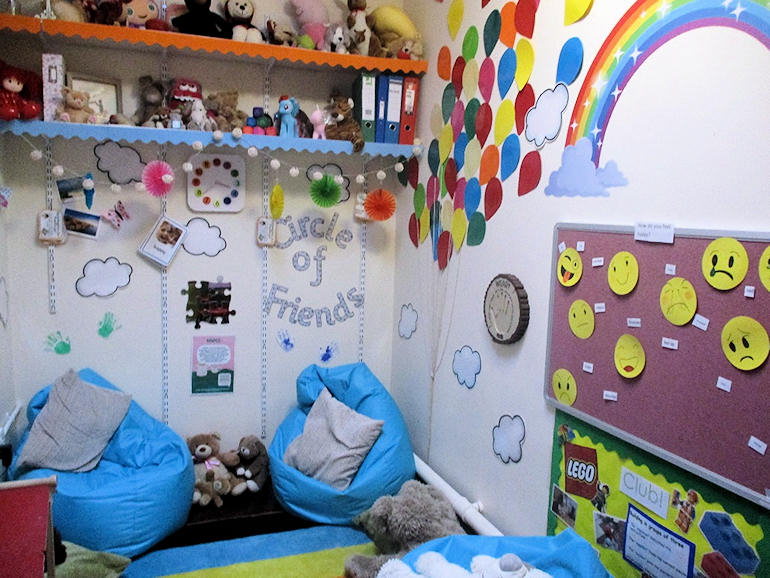 Welcome to the Sunshine Hub – our new provision specifically for SEND and SEMH (Social, Emotional and Mental Health) needs.
We have been very fortunate to acquire the Hub building and have been working hard to transform the space into a child-friendly, working classroom.
The Hub contains two rooms; a working classroom for children of all ages and a sensory room specifically for SEND and SEMH needs, allowing children to relax, unwind and explore.
The classroom is a warm, inviting room where interventions will take place when a child needs extra support. It has a reading, writing and maths area. There are sensory wall and floor tiles and mark making boards on the walls for children to play and explore.
The sensory room comes complete with a sensory pod, having the option of a ball pit or a relaxation pit, sensory lights and a space for relaxation and calm.
Within the Sunshine Hub there is also a range of sensory equipment such as mark making boards, therapeutic resources, light sources, etc. These resources allow children to experience sights, sounds and textures to encourage curiosity, stimulate children's senses and skills, through creative play, using fine motor movement with tactile and stimulating resources, and also encouraging physical and emotional development.
It is a wonderful opportunity for the children of St John Bosco to access when they need a calming moment or for focus teaching groups.